Truth Quest Kids Day Camp for 2020 is Canceled
Due to current circumstances, our camp plans for this year have been canceled.
Truth Quest Kids Day Camp 2021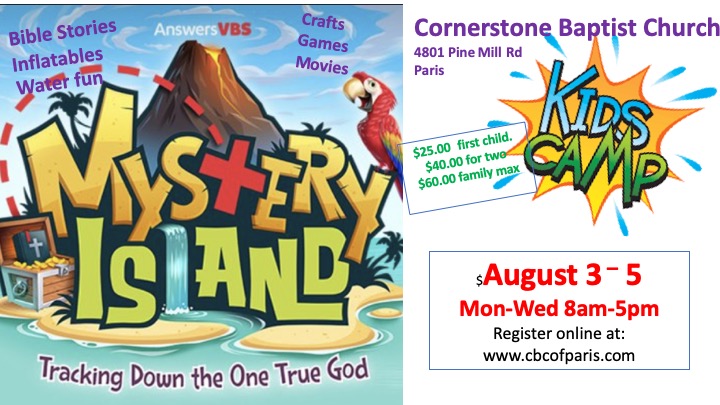 That they may know that You alone, whose name is the Lord,
Are the Most High over all the earth. Psalm 83:18
Kids K through 5th grade – ages 5 through 12.
$25.00 for the first child. $40.00 for two children. $60.00 family maximum
Cornerstone Baptist Church
4801 Pine Mill Rd
Paris, TX 75462
When:
TBD
Drop Off at 8:00 a.m.
Pick Up at 5:00 p.m.
We Provide:
Breakfast, lunch and snacks will be provided
Stories, messy games, and inflatables (please have them wear clothes that can get messy)
For questions call Vicki at 903-517-1962
Please Print, Fill Out, and Sign this Release Form and Bring to First Day of Camp
This form needs to be completed once for each child registered for camp. Please bring it, and your registration fees to first day of camp!
Download the Form –>> Truth Quest 2020 RELEASE FROM LIABILITY
Use the Form Below to Register!
Please fill out and submit once for each child.
Truth Quest Kids Day Camp 2018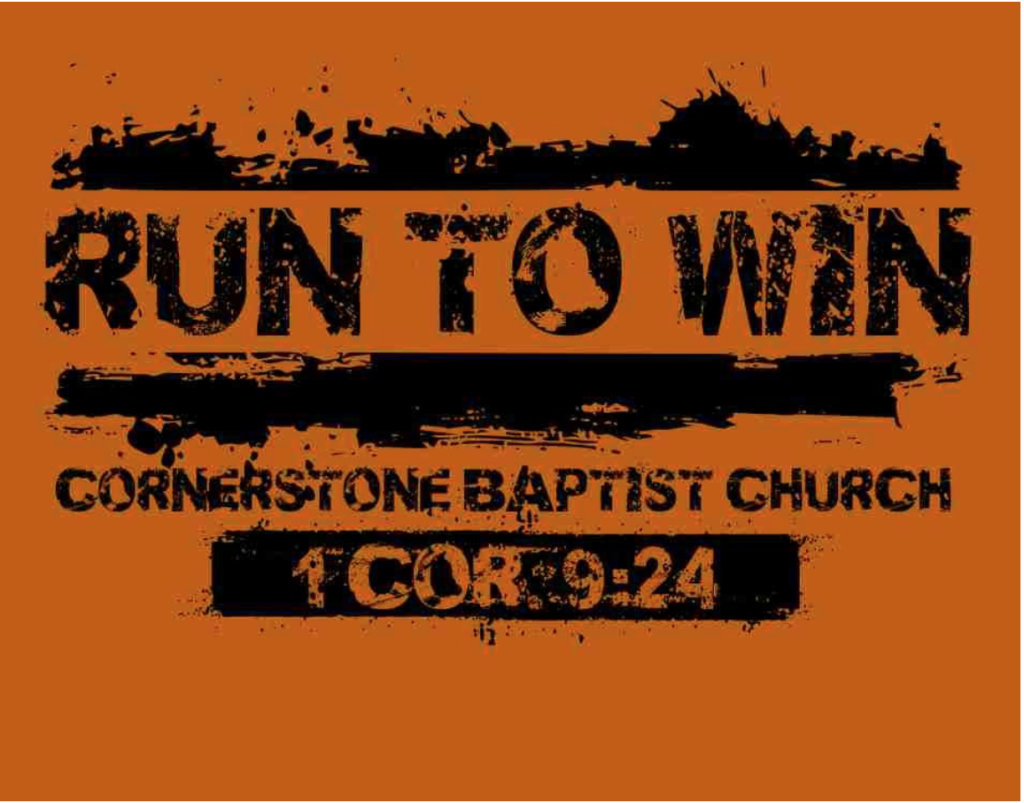 Truth Quest Day Camp 2016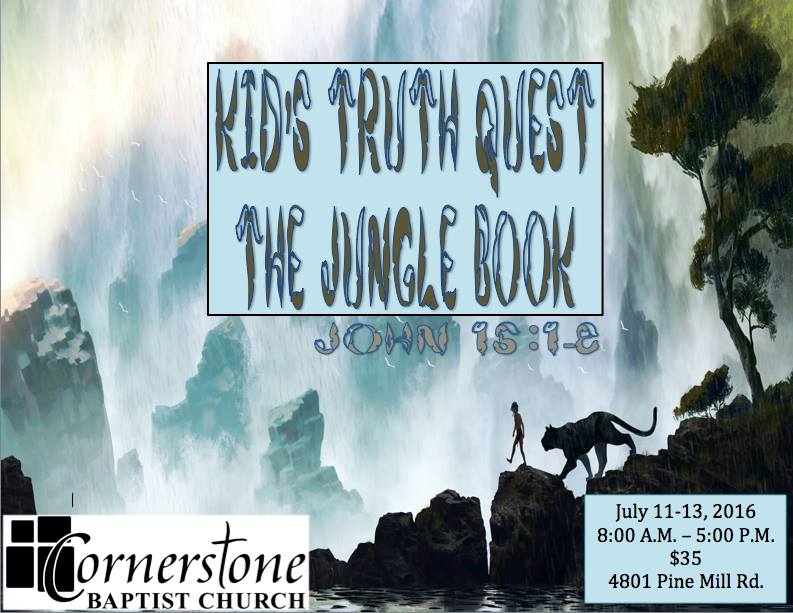 Truth Quest Day Camp 2015
Truth Quest Day Camp 2014
Truth Quest Day Camp 2013